Barn 8/12/07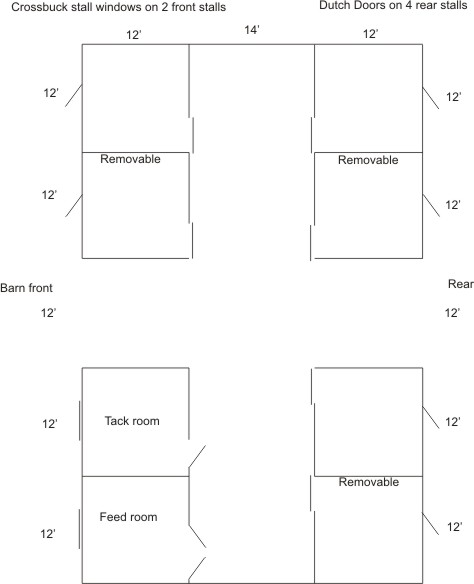 Barn layout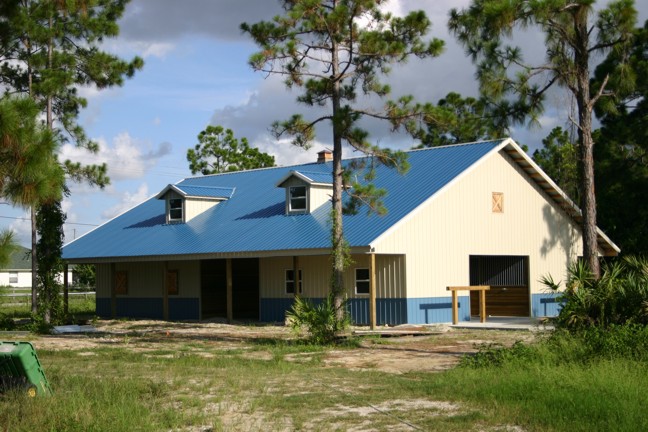 Barn Front 2 stalls on left of breezeway & tack/feedrooms on right.
Center Isle by hitching posts is 14 ft wide and Breezeway is 12 ft wide.
Dormers on north side of barn to allow light but no direct sun.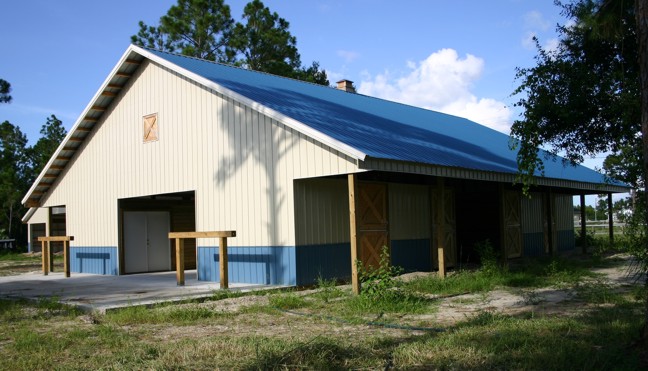 Barn Rear 2 stalls left & right of breezeway.
Six 12x12 stalls total with removable dividers to make three 12x24 foaling stalls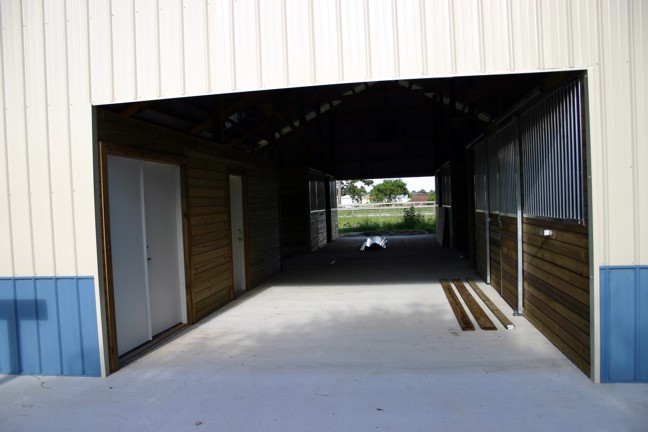 Center Isle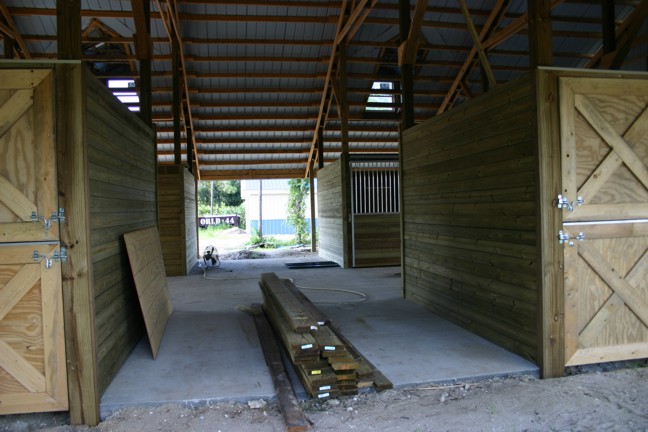 Breezeway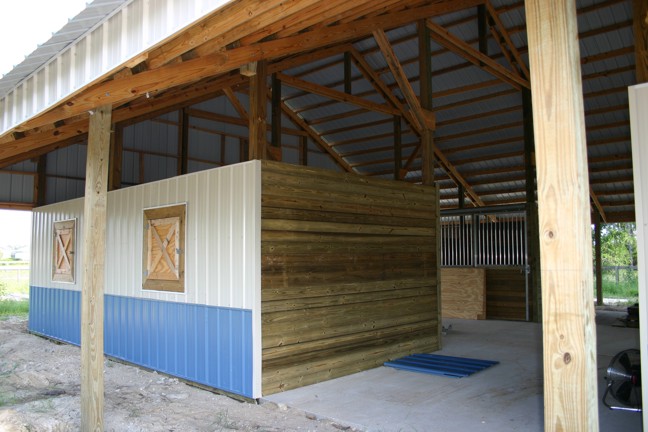 All stalls have an 8ft overhang of the roof to keep rain out & allow good airflow.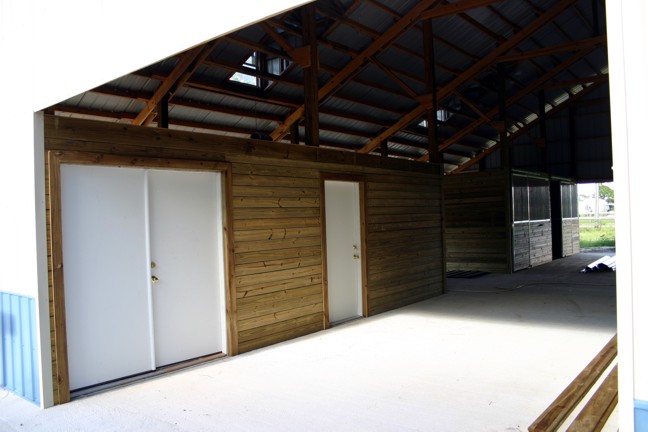 Feed room with double doors & tack room.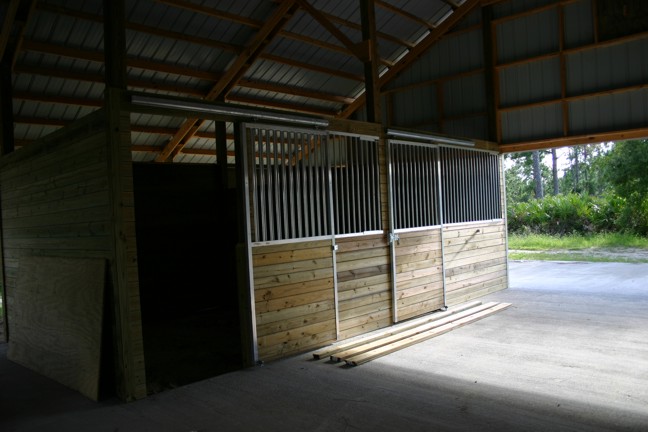 Stall fronts with sliding doors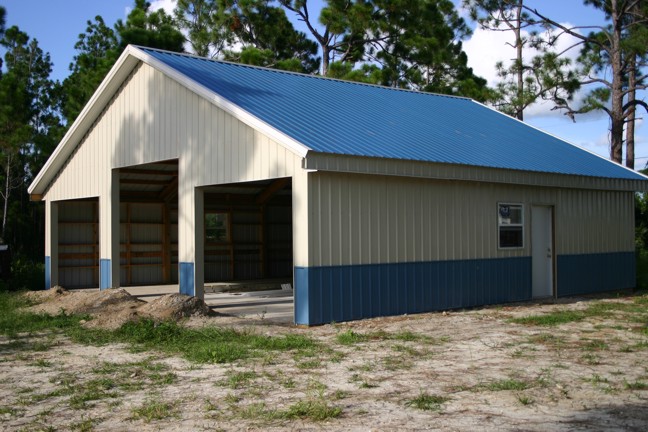 Matching garage for hay/feed storage and possible trailer parking in center bay with 10 ft high opening
Click here to see changes to Barn 11/11/2007