Encore Queen Bee Bop of Ultimate Rags ( Seal Point & White Female )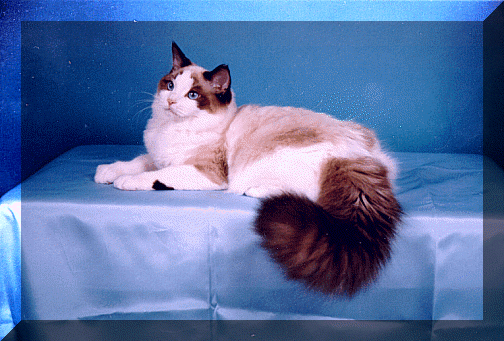 Also known as Bopper. She was a real beauty and a sweetheart. She was one of the founding queens of Ultimate Rags & the mother of my biggest male,
Ultimate Rags Tailor Made. Tailor Made has since been retired and now lives in Oregon. His new family has renamed him Mega! He is over 20 lbs. and is pictured on my home page with his cousin
Ultimate Rags Picture Purrfect. In the picture he is only 8 months old.