Ultimate Rags Crystal ( Lilac Point Mitted Female )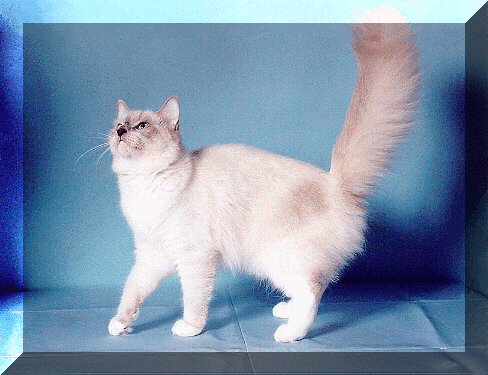 Crissy is a sweet and lovable girl. Unfortunately we never got kittens from her. She is now spayed
and lives the life of luxury as my sons cat. She is his favorite!. She was the inspiration for the RAG Logo.
It is with a sad heart that I have to announce that Chrissy has passed away from Kidney failure at the age of 13 years old.
She will live on Forever in the in the hearts of those that loved her and in the RAG Logo.