We have changed our feeding program to include DAC products.
I am thrilled with the results. So thrilled I have become a distributor.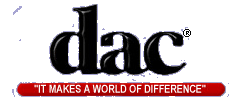 JM GoldInvest (Daisy) 2000 AQHA/PHBA Mare
SOLD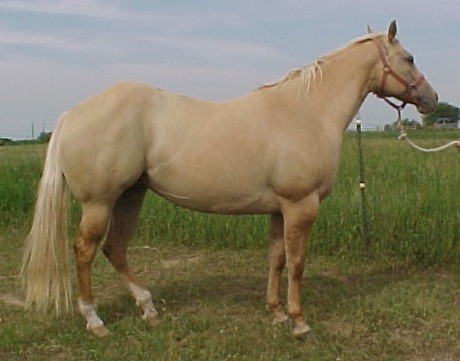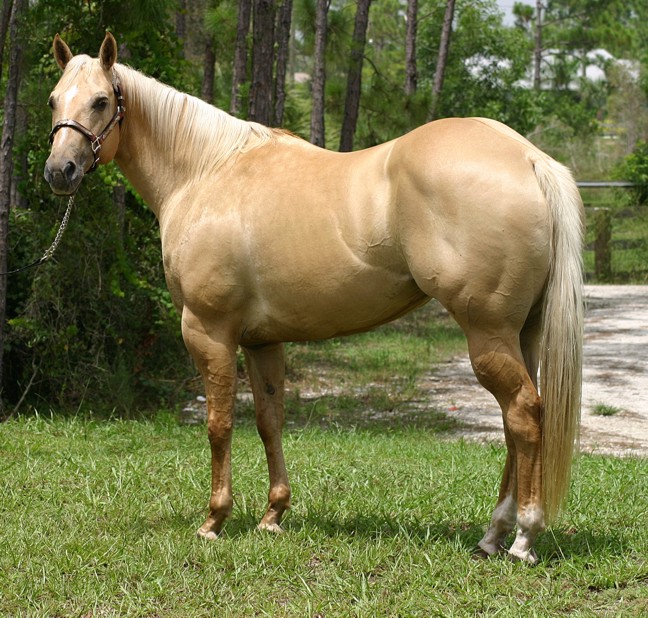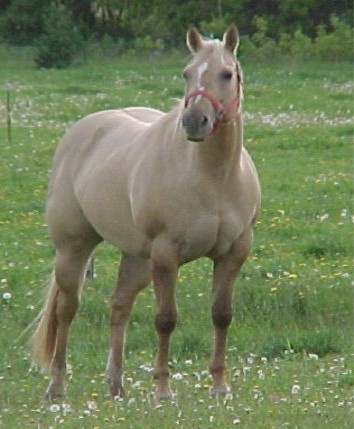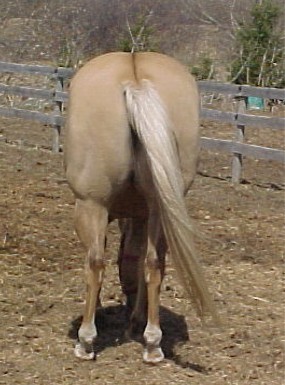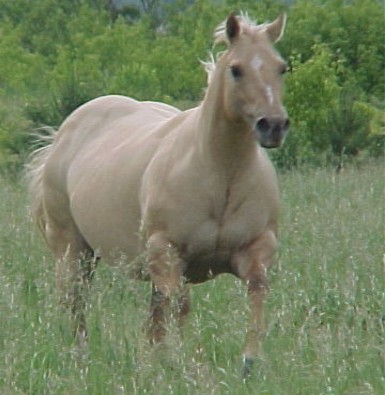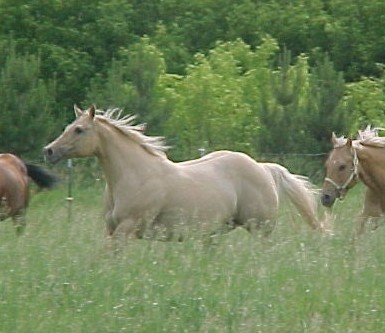 Daisy is a 15.3+ hand, World Champion Producing Dunalino (Palomino & Dun) mare with a tremendous body, powerful chest, short back and huge hip. She is Boston Mac & The Investor on the top and Impressive on the bottom. She's already proven herself as a producer. Her first foal, Obviously Wild Honey (a Buckskin filly), has her superior in halter with over 87 Halter points so far. She has been reserve High Point halter mare Several years in a row & is now a 3 time World Champ winning the ABRA World in 2007 & 2009 she won in Open and Amatuer halter mares. Big Congrats to Ron & Beckie Honeck. Daisy is also full sister to ABRA Res. World Champion, JM Awesome Invest.
SOLD

Daisy had an Awesome Palomino Filly by Stylizer 2/22/2009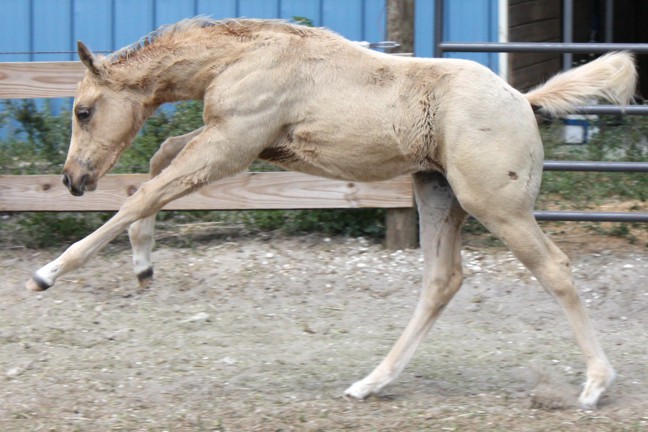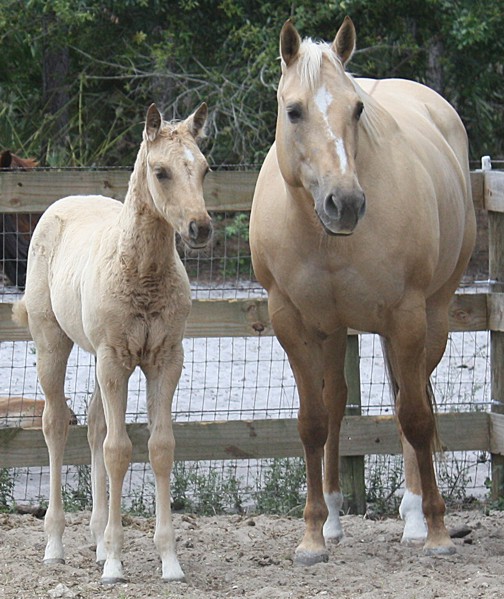 Daisy had a HUGE colt by Obviously Wild 2/9/07.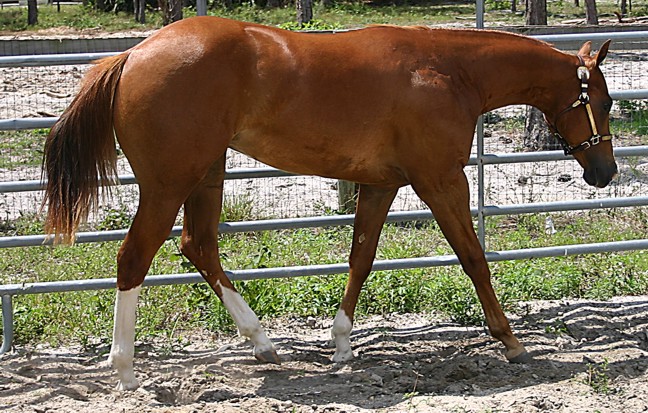 HYPP NN
Congrats to Rafael Millán of Venezuela on his purchase of this handsome colt
Click here to see more pictures

Obviously Wild Honey owned by Ron & Beckie Honeck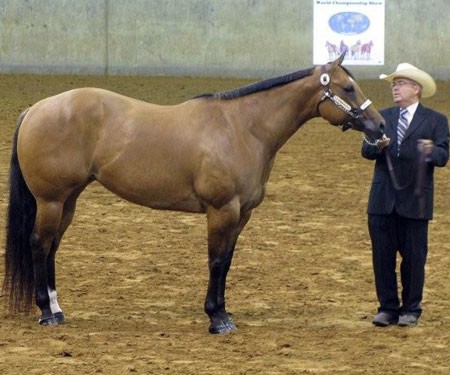 Chestnut Filly Born 3-25-2008
HYPP N/N
SOLD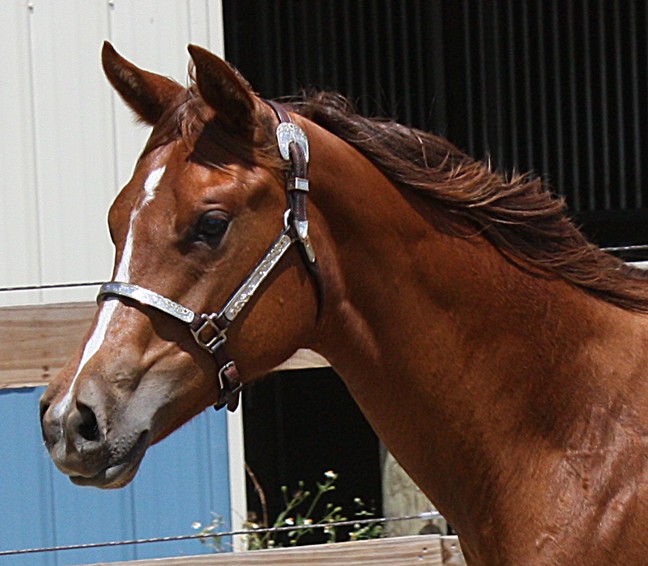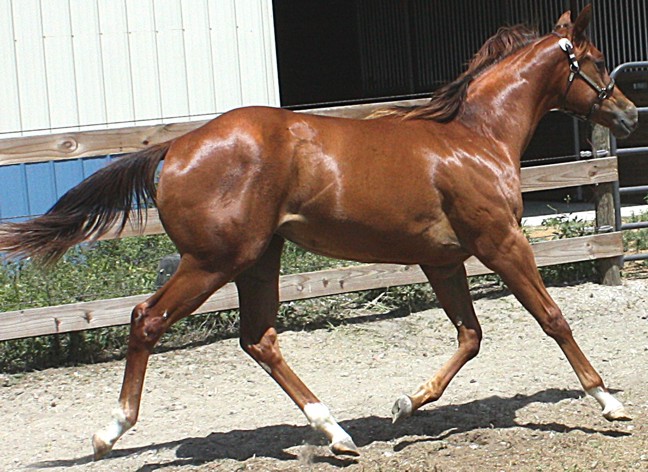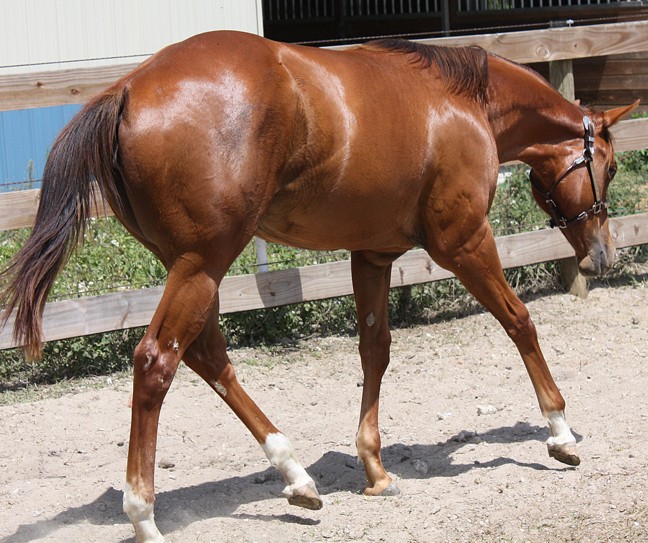 SOLD
Sire: Twentyfour Karat Kid Pedigree
Dam: Shesa Statuette Pedigree
This is an awesome filly with a pedigree that is hard to beat. Her sire, Twentyfour Karat Kid, is a PBHA World Champion son of Kd Clu out of a PHBA World Champion Daugter of At Long Last. Her dam, Shesa Statuette (Annie), is a daughter of one of the most sought after broodmare sires Statutory (deceased). Annie earned 5 halter points as a yearling and was retired to breeding as a two year old. Her pedigree is loaded with halter point earners and world champions. The first 14 horses in Shesa Statuette's pedigree are all halter point earners and 12 of the 14 are World Champions &/or World Champion producers. this filly will be an awesome futurity prospect and go on the make a GREAT broodmare.
$4,500
Click here for 13 month old pictures

Born 4/4/2009
AQHA Chestnut filly
HYPP Pending
Sire: Sculptured (AQHA all-time high point halter stallion 438.5 points)
Dam: Miss Majestic Shape (Sire & Dam both Multiple PHBA World Champion Halter horses)
Sold
Congrats to Deahonna Frailey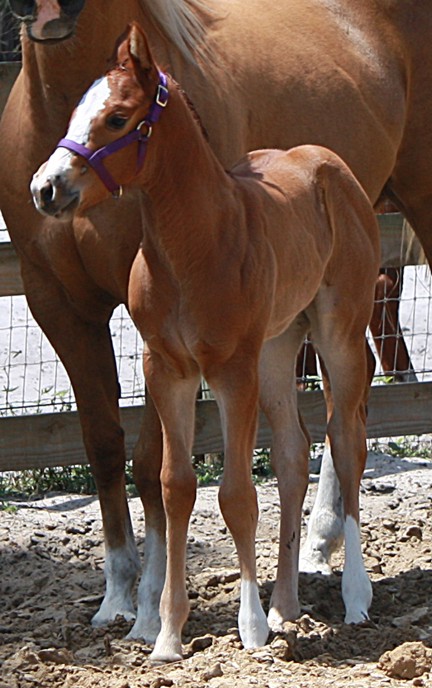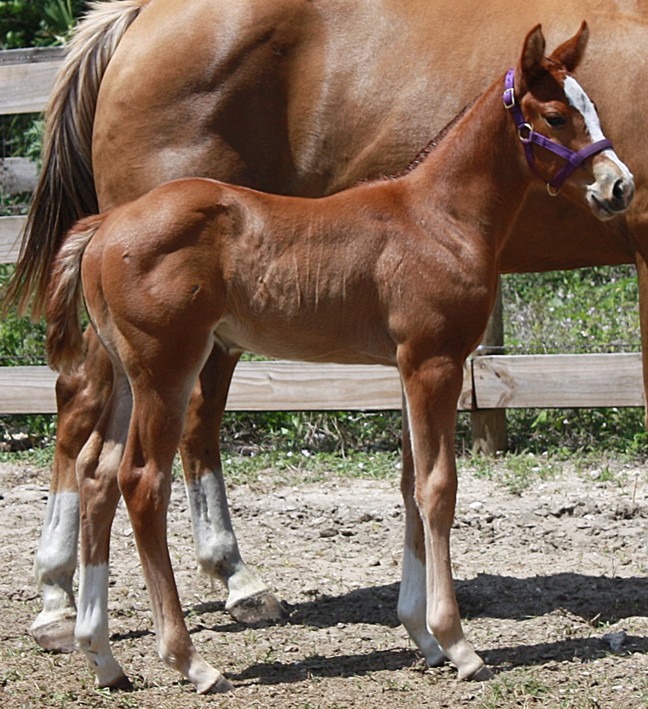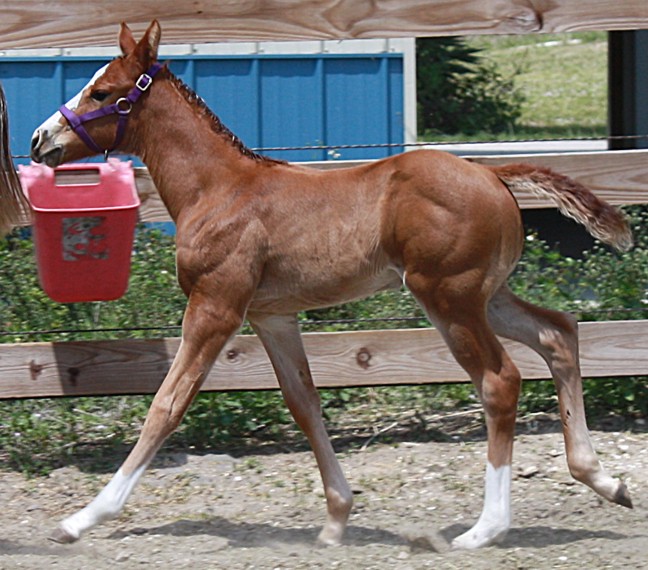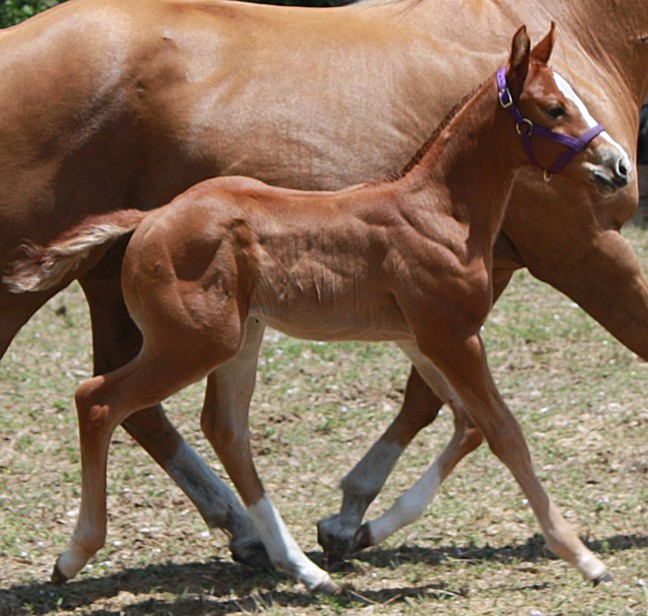 Malibus Big Kahuna
Born 3/13/2009
AQHA Chestnut Colt
HYPP N/H
Sire: JMK Malibu Ken
Dam: Shesa Statuette (by Statutory)
Sold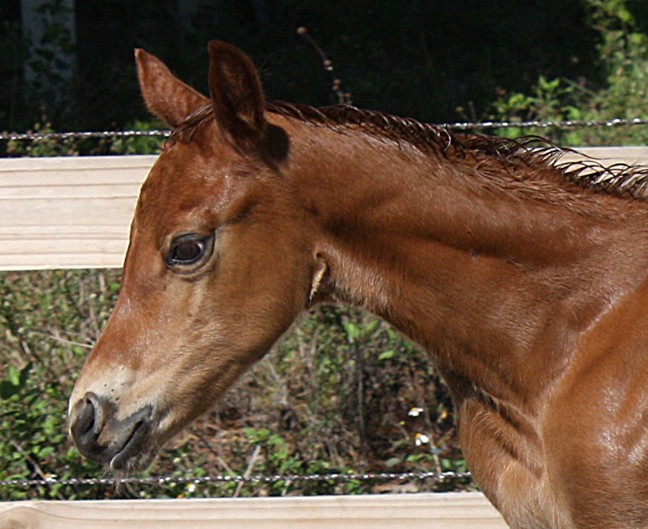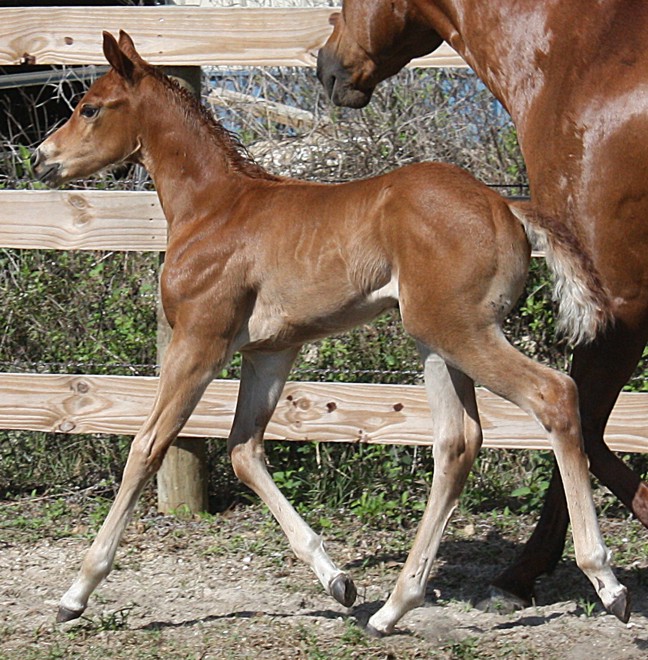 Contact Information
Telephone
(561) 795-7344

Electronic mail

General Information: ultimate@bellsouth.net
You are visitor number:
Since Jan. 1, 2006
Thank you for visiting our site.
Send mail to info@ragamuffin.com with questions or comments about our Horses or this web site.
Last modified: June 18, 2011