Your place for the Ultimate cat
Our Goal
is to breed quality RagaMuffin cats with great Purrsonalities

Our cats are fed Life's Abundance Holistic Cat Food. For Info visit http://www.healthypetnet.com/ultimatepetcare/
For a link to some neat cat toys and supplies click here http://www.katsnstuff.com/

Ultimate Rags is proud to be a founding RagaMuffin breeder and a member of RagaMuffin Associated Group.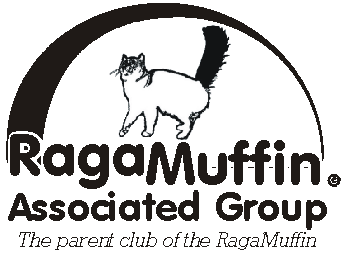 Our RagaMuffins are bred for Health, their Wonderful Disposition, and low Maintenance Coat. RagaMuffin Cats are one of the largest domestic breeds and can top 20 lbs.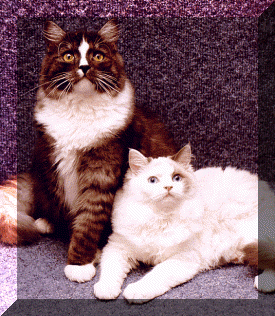 Ultimate Rags Tailor Made Black Smoke & White male
Ultimate Rags Picture Purrfect Blue Point & white Female
Location Southeast Florida
For info please e-mail info@ragamuffin.com
You are visitor number:
Since June 18, 2003
Thank you for visiting our site.
Send mail to info@ragamuffin.com with questions or comments about our RagaMuffins or this web site.
Last modified: February 28, 2007